U.S. 89 construction is anticipated to begin this March and extend through 2023.  Early work in advance of U.S. 89 construction is ongoing with some clearing, utility relocation and storm drain installation to the side of the highway.
The project will fully reconstruct and widen U.S. 89 to 6 lanes between Main Street in Kaysville and S.R.193 in Layton. The project will also build two bridges and four interchanges over U.S. 89, extend the frontage road system and add a new 3-mile extension of Gordon Avenue to connect with U.S. 89.
We recognize that U.S. 89 work will impact commuters differently than area residents and have reorganized this website to provide information accordingly. High-level impacts to the U.S. 89 lanes will be summarized in the "Commuters" tab above. Impacts for area residents and businesses will be detailed in the "Residents" tab. Once major construction activities begin, regular email updates will be organized similarly.
We know you have a lot of questions about impacts to your area. In addition to the information below, we have posted early construction phasing information for commuters and the first three areas of focus on this online construction kickoff site. More construction schedule and impact information will be provided as work gets underway.
Noise wall ballots were sent to affected residents and property owners in mid-January. For more information regarding UDOT's Noise Wall Policy please view the video below.

Project Overview
The U.S. 89 project will improve safety and mobility on U.S. 89 and at connections with local cross streets by:
widening U.S. 89 to three lanes in each direction.
adding interchanges – bridges over U.S. 89 with on/off ramps – at 200 North/400 North, Oak Hills Drive, Gordon Avenue and Antelope Drive;
and adding bridges over U.S. 89 at Nicholls Road and Crestwood Road.
The project will also improve connections between U.S. 89 and Main Street, S.R. 193 and Interstate 84. Some sections of new frontage road will be constructed to improve access to existing frontage roads and local streets. This will help local traffic access the new interchanges and crossing efficiently. The frontage road system will also function as a signed bicycle route.
Contact Us
During construction the project team will begin sending an email update for areas north of Oak Hills Drive and an email for areas south of Oak Hills Drive. To sign up for one, or both, of the emails please visit our Contact Us page, call us at 888-752-8789 or email us89@utah.gov. More information can also be found by following our Facebook page.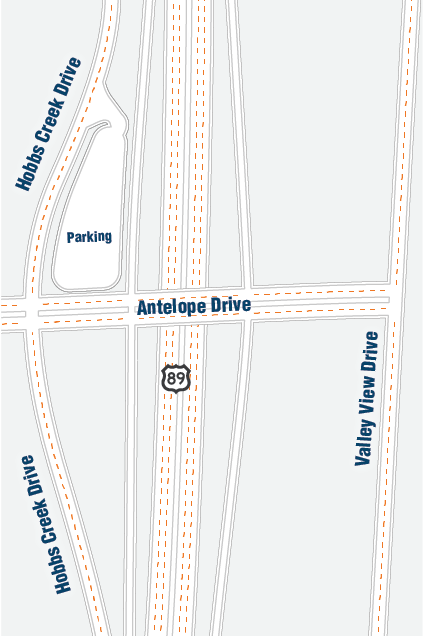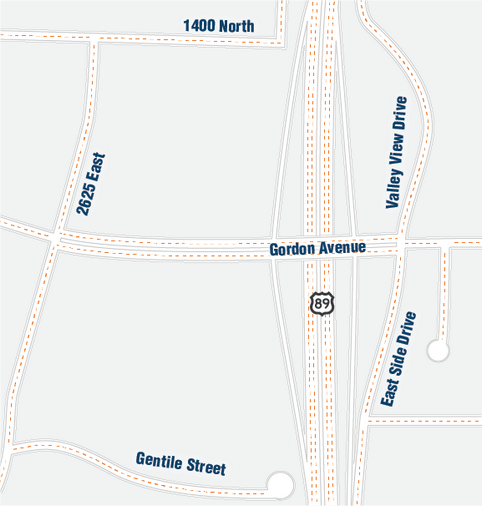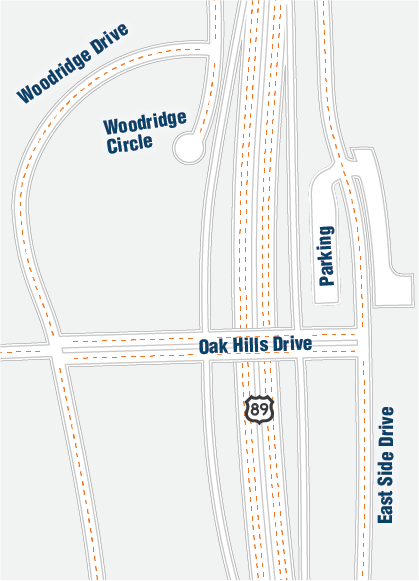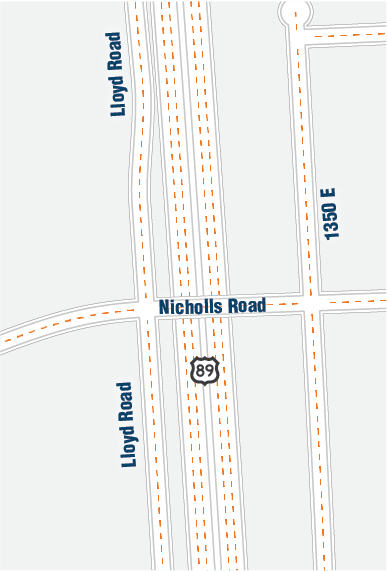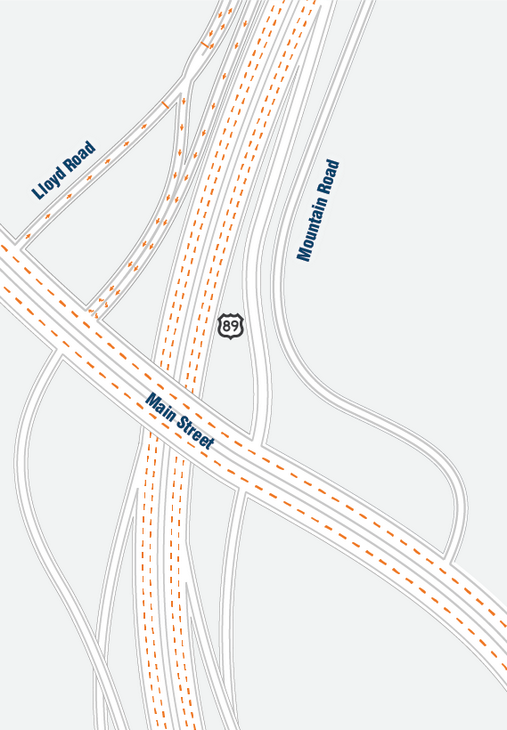 Hover over or tap a circle on the map for a detailed view.